Our team of landscapers and craftsmen at Sanchez Brothers has experience with both softscape and hardscape services and designs. When you choose us as your landscaping experts, you can ensure the quality of our work will create a healthy and beautiful landscape for your property.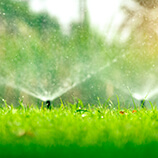 Automtic Irrigation
Our irrigation specialists have the tools and experience to develop a sustainable and highly functional system for automatic irrigation, designed to maintain the health of your exterior landscape and home and garden.
Sod Installation
For a drought-resistant, eco-friendly, and high-quality green solution for your outdoor scape, our team of sod installers can create an accelerated yet positive visual impact to your residential or commercial area.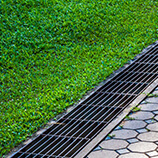 Drainage Systems
During rainy seasons, having healthy drainage systems for your outdoor space is essential. Our team develops systems to prevent water buildup and puddling, swampy lawn areas, and draining toward foundations.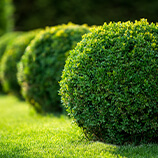 Shrubs
We can enhance your property with shrubs and greenery that properly fit the size of your landscape as well as the microclimate of your region. We also assist with long-term care to maintain the health and sustainability of your shrubs.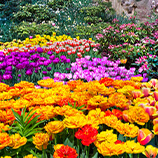 Flowers
If you're looking for colorful floral features for our outdoor space, we select and grow only the best flowers and floral designs to enhance your front or backyard, residential space, or homeowner community.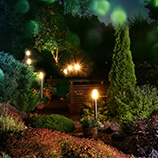 Lighting Systems
Outdoor lighting can both enhance the beauty of your property as well as add additional safety for nighttime foot traffic. We assist in building ground lighting systems that work well with outdoor spaces both large and small.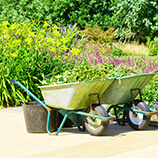 Yard Cleanup
Maintaining a front or backyard with minimal buildup and waste can increase your property value. Our team is on hand throughout the year to assist in cleaning up your yard to ensure its health and beauty.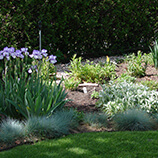 Xeriscape
Northern California is often prone to droughts, and saving water is important for a healthy landscape. Our xeriscape services can help reduce water usage for an eco-friendly and money-saving solution.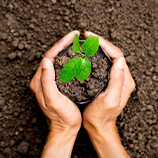 Planting
We take time to match the types of plants and flowers that work best for any outdoor area or garden by closely attending to their sensitive soil and light requirements, ensuring stunning growth in your new landscape.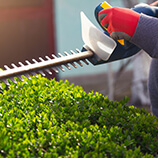 Maintenance Service
No matter the time of year, our team of landscapers are available for long and short-term maintenance care to ensure the long-lasting life of your yard, homeowner community, school, and retail or commercial space.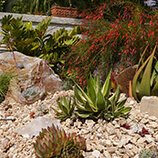 Drought tolerant
Many hydration systems can be expensive and wasteful. Our efficient drought-tolerant designs will help you save money and water by using drought-resistant plants and greenery, opting for plants that are native to the Bay Area.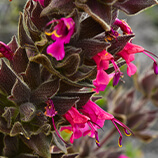 California Native
As a landscaping company with more than 20 years of work in the Bay Area, we understand the different kinds of California native plants, flowers, trees and shrubs. Our experience in the region ensures your landscape's ongoing health.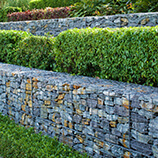 Retaining Walls
By adding a retaining wall to your garden, commercial space or landscape, you can add an additional element of functionality that adds unique beauty and structure, which also doubles as a potential sound barrier.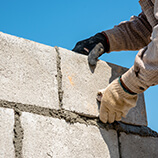 Block Walls
Adding a block wall to your outdoor space has a number of benefits, including sound reduction and damage prevention to your landscape. Our walls are built with superb quality rock and concrete for your needs.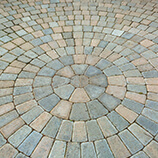 Pavers
Outdoor landscapes often need sturdy paving for foot traffic and safe walkways. Our paving team uses only the best stone with beautiful textures and colors to enhance any paved space in your outdoor area.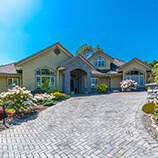 Driveways
Your driveway is the gateway to your home. Our team of pavers can build a driveway for your home that suits any kind of foot and auto traffic. You can choose from a variety of materials including concrete and natural stone.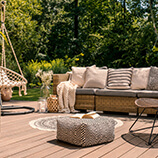 Patios
An outdoor patio can provide a comfortable social space for any backyard or commercial space. We provide top-of-the-line woods and exterior materials to build custom patios designed for any sites and specifications.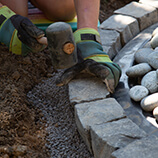 Stonework
Whether you're building a retaining or block wall, patio, or walkway, high-quality stonework is essential for any successful landscape. We create sturdy and aesthetically pleasing work to enhance your property.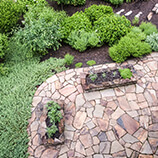 Flagstone and Decorative Rock
Any patio or walkway area can benefit from flat flagstone rock and decorative rock designs. We assist you in choosing the best rock for your landscape to enhance your space's natural beauty.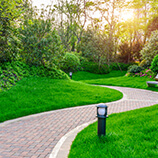 Walkways
Walkways are important for any landscape design, providing functionality for clean and healthy entryways and paths. We build walkways to any pattern or scale to seamlessly fit in with your landscaping design.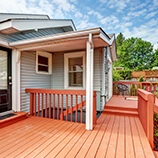 Decks
A solid deck constructed with the best quality wood can bring a sense of hominess any outdoor area. Our team is experienced in building affordable yet eye-catching decks for residential landscapes and spaces.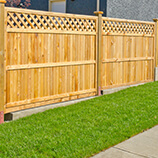 Fences
A strong fence can protect your residential or commercial property and provide a privacy barrier and can also protect your landscape from the elements. Our fences are created with only the best materials and wood choices.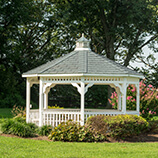 Gazebos
When your outdoor landscape needs a peaceful, beautiful, and semi-secluded structure, our team of craftsmen can utilize a variety of sizes, styles, and materials to build a gazebo as a striking centerpiece.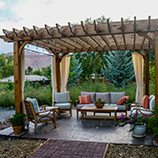 Pergolas
Pergolas can provide outdoor shade and privacy as well as a comforting and inviting space for any backyard. They also can be enhanced with floral features and vines to add beauty to your landscape.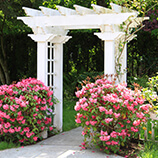 Arbors
An extensive and beautiful arbor landscape can add beauty to a residential backyard or commercial outdoor space. We provide a variety of arbor designs and we work with your budgetary and gardening needs.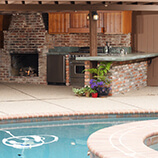 Outdoor Kitchen
Cooking outdoors is a proud American tradition, and there's no better way to do so than with an outdoor kitchen. We can design and build your ideal kitchen to the size of your landscape area to impress any guest.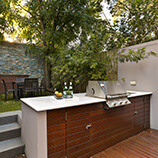 Built-In BBQ
If you're a homeowner who enjoys entertaining outdoor guests, our team of hardscape craftsmen can design and build an outdoor built-in BBQ for any space and size.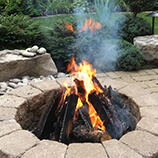 Fire pits
A fire pit can enhance any space for outdoor entertaining in summer months or additional outdoor heat in winter months. We construct fire pits for any size or scope for any property owner interested in adding fire elements.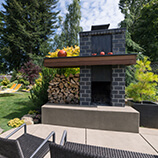 Fireplace
Outdoor fireplaces can add stylistic flair to a residential backyard, outdoor kitchen, or restaurant patio. Our hardscape craftsmen can take the comfort of an indoor hearth to any open space.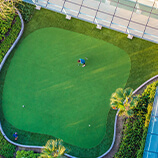 Putting Greens
If you're a golfer, you know the importance of maintaining healthy grass for putting greens. We both build and service putting greens for any size golfing area, whether it's for a yard or a larger space.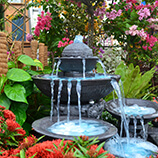 Fountains
A custom fountain for your residential or commercial landscape can increase its value and add beauty, as well as block out outside noise. We can design a fountain that works best for the size and scope of your outdoor space.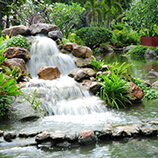 Waterfalls
A beautiful waterfall can add beauty and sound aesthetics to any outdoor landscape. Our team can help create a customized waterfall design for your swimming pool or pond area to add serenity to your property.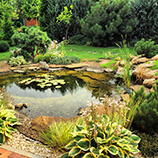 Ponds
Outdoor ponds are a popular decorative water feature for any landscape. We help you choose the right materials and water system for your pond to enhance your residential or commercial outdoor landscape for additional beauty.